A Recipe for Snowballs (a.k.a. Russian Tea Cookies or Mexican Wedding Cookies)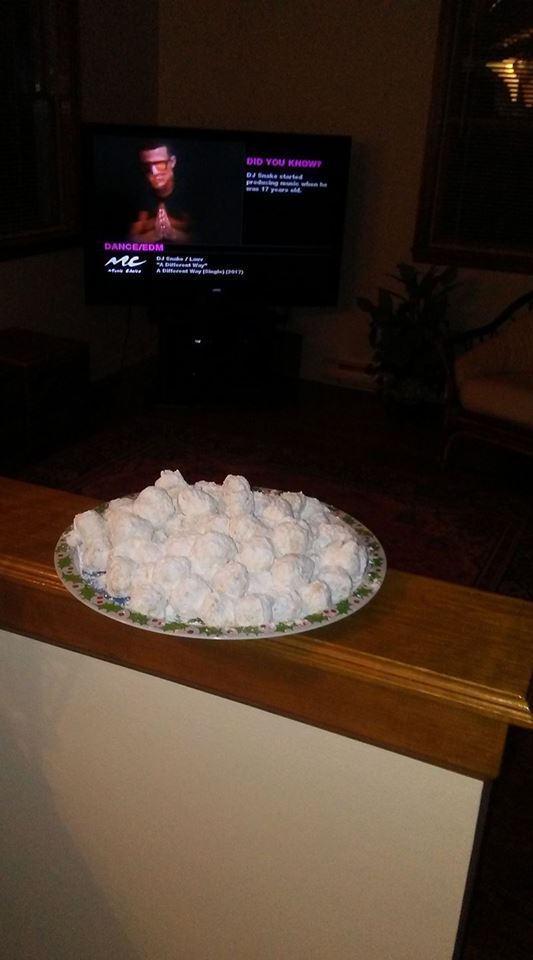 Snowballs
(a.k.a. Russian Tea Cookies or Mexican Wedding Cookies)
1 Cup of Soft Butter
1/2 Cup of Sifted Confectioners' Sugar
1 Tsp of Vanilla
2 1/4 Cups of Sifted Gold Medal Flour
1/4 Tsp Salt
3/4 Cups of Finely Chopped Walnuts
Melt your butter in a medium-sized mixing bowl.
Add your vanilla and salt.
Beat your confectioners' sugar and flour into the butter mixture.
Add your walnuts.
Chill the dough. (optional)
Roll the dough into 1″ balls.
Place the balls on an ungreased baking sheet.
Bake at 400 degrees for 10-12 minutes.
Bake until set, but not brown.
After removing the cookies from the over, roll them in powdered sugar.
Let the cookies cool.