What or Who is The Party Prince Waiting For?
What or who is the party prince waiting for?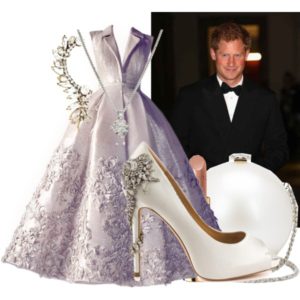 Prince Harry, the world's most eligible bachelor, is on the hunt to find a wife. Currently, the prince is not officially dating anyone, but would love to have children.  However, he is still waiting to find the right person to 'share the pressure'. "To be fair, I haven't had that many opportunities to get out there and meet people. At the moment, my focus is very much on work. But if someone slips into my life then that's absolutely fantastic," stated Prince Harry.
Honestly, I think that the prince has plenty of opportunities to date women. Kensington Palace recently announced on Instagram and Twitter that Prince Harry will be traveling to the Caribbean this Autumn. Usually, the prince travels alone by choice. Will he continue this tradition and travel alone to Antigua, Baruda, Barbados and Grenada? According to DailyMail, the post received more than 31,000 comments regarding the royals travel arrangements and tour itinerary. The prince's fans' bags are packed and they are asking if the royal needs a plus one. Will Harry be taking someone with him to accompany him on his journey? What or who is he waiting for?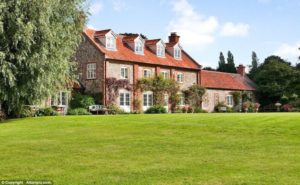 Is the prince preparing for the right time to settle down and have children?
Prince Harry wants to settle down and have children, but knows that these things cannot be forced. "It will happen when it's going to happen." The prince knows that having children is a process. Aside from making travel arrangements this Autumn, the prince is hunting to for a $3m countryside home in Norfolk. Will this be the ultimate bachelor pad or a prospective family home? Is the party prince finally preparing to settle down and start a family?
Resources:
Prince Harry bares all on girlfriends and the 'gaping void' left by his mother as he opens the Invictus Games, http://www.telegraph.co.uk/news/2016/05/08/prince-harry-the-royal-family-are-completely-aware-that-we-are-i/. May 9, 2016
UK's Prince Harry says he's keen on kids, waiting for right woman, http://www.reuters.com/article/us-britain-royals-harry-idUSKBN0NW0VA20150511. May 11, 2015 Prince Harry Sick of The Single Life?, http://www.inquisitr.com/2812557/prince-harry-sick-of-the-single-life/. February 20, 2016
Prince Harry bares all on girlfriends and the 'gaping void' left by his mother as he opens the Invictus Games, http://www.telegraph.co.uk/news/2016/05/08/prince-harry-the-royal-family-are-completely-aware-that-we-are-i/. May 9, 2016
'Does he need a plus one?' Female fans go into meltdown after news of Prince Harry's Caribbean tour is announced on Instagram, http://www.dailymail.co.uk/femail/article-3775752/Social-media-goes-meltdown-Prince-Harry-s-Caribbean-tour.html#ixzz4K2puoPiZ. September 6, 2016