Everglowingsouls.com is For Sale by Owner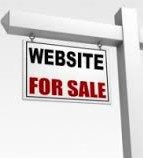 I am ready to pass my baby, Everglowingsouls.com, on to new hands.
If you are interested in purchasing this site and would like to make an offer, please contact me at your earliest convenience. I can be reached via blog comments or via email at Renee@everglowingsouls.com.